· Continuous Market Forecast Revisions Amidst World Turmoil
· How do Big Organizations Adapt to Rapidly Changing Energy Markets?
· Maximize Cleanroom Garment Profits
· The Sales Persuasion Process is Similar to a Jury Trial
Continuous Market Forecast Revisions Amidst World Turmoil
The world order with progressing democracy for the last 40 years is in peril. Most air, water, energy (AWE) product companies have relied on stability and relatively free trade.
Today most AWE companies are closing plants in Russia and refusing to provide products to Russian companies. While many countries are fully committed to the sanctions, many are not. A defacto Trans Free World Partnership has arisen.
If China does not support the sanction effort it too could face sanctions. India and even some Latin American countries are not joining the partnership as yet.
Ukraine bombed a fuel depot inside Russia on Thursday. There is concern that Russia could retaliate with tactical nukes. Under this scenario the next step would be strategical nukes and world destruction.
At this point the risk of this degree of escalation is small. Let's say it is 1 in 1000. But a year ago it was 1 in a million. In terms of concrete planning AWE companies can continue to watch but not integrate this risk in their near term plans. But the odds could quickly turn to 1 in 50 and that is when action will be required.
The potential for greatly limited trade is 100% for the short term and better than 50% for a period lasting several years. Impacts on products vary. In general filter media suppliers will be negatively impacted more than filter hardware suppliers. Companies tied to alternatives to Russian gas and oil will benefit.
Fabric Filter: China supplies bags and media to markets around the world. Exclusion of China from a partnership would cause major changes in the industry. Biomass combustion and certain other energy alternatives require hot gas filters. But this will only increase the market slightly.
Scrubber/Adsorber: There are many local companies and the international companies such as Nederman, Andritz, CECO, Linde, and GEA are not dominant.
FGD: Asian companies including Mitsubishi and several Chinese companies are dominant. On the other hand supply of lime and limestone is very local.
DeNOx: Johnson Matthey and several other catalyst suppliers are large international companies. Mitsubishi is the largest system supplier. In the last 10 years China has become a very large catalyst supplier and is also selling systems throughout Asia.
Electrostatic Precipitators: Chinese companies have moved in to the larger Asian market but several European companies are active globally. The extension of coal plant life in Europe will benefit the ESP product suppliers.

Due to the uncertainty over the Defacto Free Tans World Partnership, the threat of a major war, and other variables McIlvaine will be continually revising market forecasts in the various air, water, and energy markets. The reports are displayed at www.mcilvainecompany.com under markets.
How do Big Organizations Adapt to Rapidly Changing Energy Markets?
The future delivery of Russian oil and gas is constantly in question. There may be a settlement in Ukraine or the war could go on for years. France is canceling plans to shut down a coal fired power plant. Japan is willing to divert some its contracted ammonia to Europe. The U.S. is suddenly the top gas supplier to Europe.
The volatile energy picture is reflection of democratic instability unimaginable a year ago. The Russian invasion, autocratic moves in China, and an attempt to invalidate a free election for the first time in U.S. history create an unstable situation throughout the world.
Air, Water, 'Energy (AWE) suppliers will need to be quickly responsive to sudden risks or opportunities.
In the Utility E Alert issued Friday, we quote Rich Vooberg, president of Siemens Energy on the initiatives he and his company are taking to insure that they are nimble. One of the CERAWeek presentations he referenced chronicles the benefits of enabling entrepreneurs within the company.
McIlvaine would agree that large companies tend to resist new approaches. Certainly empowering entrepreneurs is one important initiative.
Large corporations have previously developed innovations which may not have been commercial before but need to be revisited as circumstances change. For example Siemens developed a coal gasification system with a unique HCl and particulate scrubber. It is similar to the design WTE plants use to generate salable precious metals and hydrochloric acid.
This same approach can be used in the Siemens system to leach out rare earths along with the salable acid. Coal gasification is one of the new routes to grey hydrogen. So this technology needs to be revisited.
How do you insure that these innovations are not lost forever? The answer is the decision loops. Here is one where the in situ leaching is easily researched.

http://home.mcilvainecompany.com/index.php/component/content/article/7-news/874-nr2062
Maximize Cleanroom Garment Profits
Cleanroom garment profits can be maximized in a multi-step approach.
· Identify the opportunity
o Total Available Market (TAM): This includes both reusables and disposables. It includes every industry and every country.
o Serviceable Obtainable Market (SOM). Suppliers of disposable garments can serve geographically diverse markets whereas garment rental companies are limited to areas where they make a laundry investment.
o Most Profitable Market (MPM).
This is a high EBIITA segment where the superiority of the product and service over alternatives allows high selling prices. This target can only be quantified by
§ Understanding the processes and goals of the purchaser
§ Analyzing the market shares and offerings of competitors
§ Predicting trends and future needs to keep product evolution in step with the trends.
· Lowest Total Cost of Ownership Validation (LTCOV)
Unless the purchaser is convinced that a product is superior, he will not be willing to pay the appropriate price.

<![if !supportLineBreakNewLine]>
<![endif]>
McIlvaine has been providing market forecasts for cleanroom garments and laundering since long before Morris Chang was a visitor to SEMICON West with the strange idea of building a fab in Taiwan.
The forecasts of the Most Profitable Market are only as good as the understanding of Lowest Total Cost of Ownership by the purchaser. In fact the supplier will be most successful by being proactive and helping the purchasers determine the LTCO.

<![if !supportLineBreakNewLine]>
<![endif]>
Category

Supplier

Purchaser

Garment expenditure

Market

Minimizing lowest total cost of ownership

Alternatives

Competitors

Supplier with the LTCO

Process options

Understanding to develop MPM

Understanding in order to choose the LTCO

General Cost factors

Needed for LTCOV

Needed for LTCO choice

Regulatory factors

Environmental

New Developments
Cleanroom garment suppliers are mostly selling based on higher performance rather than price. They therefore have everything to gain by helping their clients make the LTCO decisions.
In this regard McIlvaine is suggesting a decision loop involving purchasers, suppliers and the media . Details are shown at:
http://www.mcilvainecompany.com/sample/Decision_Loop/cleanroom_garment_iiow_decision.htm
More information on Cleanroom Garment Forecasts can be supplied by Bob McIlvaine at 847 226 2391 or rmcilvaine@mcilvainecompany.com
The Sales Persuasion Process is Similar to a Jury Trial
The loops explain the role and interaction among those who can influence decision making. The way these parties interact can be likened to a jury trial
The purchaser is the Jury, and the competing suppliers are the litigants. The role of the judge is to make sure a fair trial is conducted. Decision loops can be used for this purpose.
Evidence includes facts and background information. In terms of a purchasing decision based on total cost of ownership this generally includes resolved cost factors. These may not be previously known by the jury but they are not in dispute. It is necessary that this evidence be provided in such a way that it is most meaningful to the jury.
The media and associations should strive to make it as easy as possible for all parties to access this evidence.
The litigants then address the disputed issues or in the case of a purchasing decision the unresolved cost factors. Each disputed cost factor (issue) needs to be addressed by the litigants who make the case for their product.
The jury is addressed by the litigant counsel on each of the disputed issues. In the case of purchasing decisions this is not a one time effort but a continuing pursuit. A decision loop is warranted for each disputed factor.
<![if !vml]>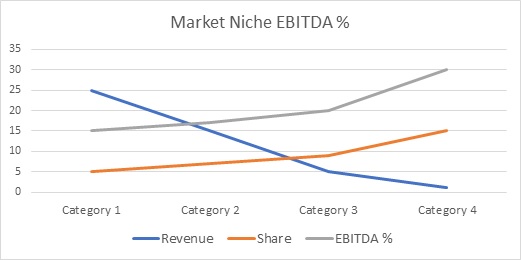 <![endif]>
In the case of cleanroom garment selection there is separate loop needed for garment processing water contamination concerns. The loop on garment production needs to quantify the quantity of greenhouse gas emissions.
Disputable Total Cost of Ownership Factors
· Comfort
· Contamination
o material properties
o filtration efficiency
· Total cost of ownership
· Environmental Impact
o garment production
o processing
o disposal

<![if !supportLineBreakNewLine]>
<![endif]>
The litigants would be presenting evidence and eliciting testimony either directly or through depositions. For purchasing decisions, the media and event organizers accomplish this through white papers, speeches, articles and webinars.
Each of the litigants then provides the jury with a summary which addresses each of the disputed issues and combines that with the evidence of resolved issues to show that his product has the lowest TCO.