· Fertilizer is a Major Consideration in Providing alternatives to Russian Energy
· Simulated Trials as a Winning Sales Strategy
· Latest AWE Acquisitions
· Latest Utility E Alert Headlines
· Latest Pharma Prospects Headlines

<![if !supportLineBreakNewLine]>
<![endif]>
Fertilizer is a Major Consideration in Providing alternatives to Russian Energy
In our continuing analysis of the Russian invasion and impact on the air, water, and energy product suppliers, we realize that fertilizer is a big factor.
One potential we previously cited was diversion of ammonia shipments destined for Japanese power plants. If this three million tons were diverted to Europe, it could substitute for natural gas. However, when the ammonia needs for fertilizer are considered, use in power plants will not be imminent.
Russia produces 13 million tons per year of ammonia out of a world total of 235 million tons. Russia is the world's largest exporter of fertilizers, accounting for:
· 23% of ammonia exports
· 14% of urea
· 10% of processed phosphate
· 21% of potash
Ammonia production requires use of hydrogen. So use in fertilizers and power generation are competing uses.
<![if !vml]>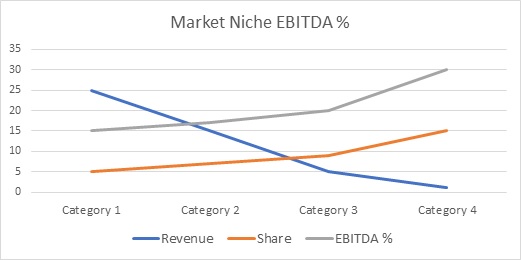 <![endif]>
Russia and Ukraine are major wheat exporters. Some experts now predict that Ukraine will not have an appreciable wheat production this year. They predict that production will be minimal for years to come. Ukraine will be a net importer whose goal is to avoid famine. This means increases in agricultural production will need to take place in other countries. Supplying fertilizer to those countries will be critical.
Fertilizer production requires lots of pumps, valves, scrubbers, filters, compressors, and other AWE products. So, this will be a major opportunity for AWE suppliers.
Simulated Trials as a Winning Sales Strategy
McIlvaine Company can help Air, Water, Energy (AWE) product suppliers with a simulated trial strategy.
Detailed market forecasts plus competitor analyses can be leveraged for increased profits.
New and better products can be more profitable if purchasers understand the advantages. Even with standard products, if the customer has only used the competitor product, then the challenge is the same as selling a new product.
Simulated Trial Sales Campaign
<![if !vml]>

<![endif]>
The sales campaign can be viewed as a series of trials. Each is expensive. The claimant can better focus where he can most profitably win the business. This is based on detailed forecasts and analysis. The market is divided into two segments. One is where price and delivery are dominant. The other is where performance shapes total cost of ownership. The simulated trial approach is uniquely suited to opportunities where performance counts.
Raw Data - Total Available Market (TAM) The effort starts with evaluating raw data relative to customers, industries, and processes. McIlvaine also evaluates this data to determine the total available market. The effort needs to be ongoing. This is particularly true in 2022 when the future of democracy may in part be shaped by AWE suppliers understanding new dynamics.
Predicate Evidence - Serviceable Obtainable Market (SOM) Only a portion of TAM can be serviced profitably. This is determined by predicate evidence which is needed in claims over disputed evidence.
Disputed Evidence - Competitor Analyses The product advantages are not absolute but relative compared to competitors. The competitor analysis needs to be specific to the project (trial).
Claimant - Most Profitable Market Claims should be most aggressively pursued where the maximum EBITA is available.
Respondent - SWOT Analyses The arguments of the competition can be countered with thorough analysis of the specific application. This in turn depends on leveraging the predicate and disputed evidence.
Decision - White Papers, Webinars Preparing a good case is only the beginning. Convincing the purchaser requires the use of the media and events. McIlvaine can assist with whitepapers and webinars.
The simulated trial approach can increase EBITA through increasing sales of new and better products as well as existing products where competitors are entrenched. Each opportunity can be viewed as a separate trial. The preparation of evidence needs to be continuous. The market forecasting can lead the way but only if it is extensive and ongoing.
The relevant McIlvaine services are explained at www.mcilvainecompany.com
Bob McIlvaine can answer your questions at 847 226 2391 or rmcilvaine@mcilvainecompany.com
Latest AWE Acquisitions
The ITT acquisition of Habonim raises its sales to $140 million. In our rankings we had them at $170 million. So adjustments will be made. Details are shown in the chart below.
<![if !vml]>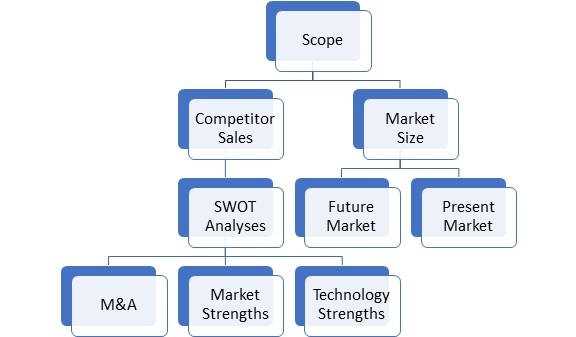 <![endif]>

Latest Utility E Alert Headlines
UTILITY E-ALERT
#1566– April 22, 2022
Table of Contents
MARKETS
· Fertilizer is a Major Consideration in Providing alternatives to Russian Energy
U.S. COAL
· Final Allocations of Cross-State Air Pollution Rule Allowances From New Unit Set-Asides for 2021 Control Periods
·

        

Consumers Energy Reaches Agreement to Close Campbell Plant, End Utility's Coal Use by 2025
CO2
· Nucor and the University of Kentucky Receive Federal Grant for Carbon Capture R&D at Gallatin Mill
·
DOE Awards $2.5 Million for Direct Air Capture Study at Constellation Nuclear Plant In Illinois
HYDROGEN
· Wood to Engineer Total Eren's Large-Scale Green Hydrogen Project in Chile
·
CWP Global and Bechtel to Support Energy Transition in North Africa
· Much of The Valve SMR Experience is in China
· Severe Service Valve Challenges in SMR
· NETL assesses the Cost Profiles of Hydrogen Production Plants
GAS TURBINES
· Twenty20 Energy to Build 66-MW, Gas-Fired Power Plant in Papua New Guinea's Hela Region
STORAGE



    <![if !supportLineBreakNewLine]>

    <![endif]>


    <![if !supportLineBreakNewLine]>

    <![endif]>
·
PG&E Commissions its Moss Landing Elkhorn Battery
· Holyoke Gas & Electric Lines Up Third Battery Storage Project
·
Jupiter Power Closes $174.6 Million Portfolio Debt Financing On Six Texas Battery Energy Storage Projects
HYDROELECTRIC
· Denka Brings Hydroelectric Power Plant Online
NUCLEAR
·

NuScale Power Signs Collaboration Agreement with the U.S. Reactor Forging Consortium
·
DOE Seeks Applications, Bids for $6?Billion Civil Nuclear Credit Program
BUSINESS
· Latest AWE Acquisitions


<![if !supportLineBreakNewLine]>
<![endif]>
Latest Pharma Prospects Headlines


Pharma Prospects
(Plants and projects with flow and treat insights)
April 13, 2022
PRODUCTS
·
Prototyping in the medical industry: Bring your concepts to reality
·
How CMR spotted the gap in surgical robots
· MGS expands plant in Kildare for component production
·
Teknomek combines seating with storage to optimise changing room space
·
Evaluating the options for cleanroom furniture
· Teknomek launches new cupboard to make liquids storage safer
·
Dry Vacuum Technology for Chemical and Pharmaceutical Processes
· G -CON acquires French manufacturer of doors and panels for cleanrooms
·
Expanding API manufacturing operations: Cambrex and Asymchem
· Allogene Therapeutics Unveils Cell Forge 1, a Uniquely Designed Manufacturing Facility to Deliver AlloCAR T™ Products
·
KNF's New Diaphragm Liquid Pump FP 70 Gives Customers a Smooth Flow, High Efficiency Solution
PROJECTS
· Enzyvant to build regenerative medicine manufacturing plant in North Carolina in
·
MIDDAS wins cleanroom contract with fit-out contractor Overbury
·
Catalent Completes $30 Million Project for Biopharmaceutical Development and Manufacturing in Limoges, France
·
Partnering with suppliers to get the best out of your Contamination Control Strategy
·
The MET ONE 3400+ automates routine environmental monitoring for GMP cleanroom compliance
·
Stancold cleanroom team begin pharma reconfiguration project
·
How to validate your cleanroom? HVAC performance qualification basics
·
An ISO & CEN Cleanroom Standards developments rundown
·
Stancold CREST team joins forces with off-site construction specialist
· CARsgen Therapeutics 37,000-ft2 facility for clinical and early-stage commercial manufacturing
MARKETS
·
High Purity New England Launches Third Facility
· Guardtech to display laboratory and cleanroom products and services
·
MRC Cleanrooms and Biologics Modular form new alliance
· GSK Reaches Agreement to Acquire Late-Stage Biopharmaceutical Company Sierra Oncology For $1.9bn
·
Evonik acquires German biotech company JeNaCell to expand biomaterials portfolio for new medical device markets
·
llogene Accelerates Manufacturing Capacity for Upcoming Pivotal Trial
·
Repassa and ABC Transfer join forces for sterile transfer in SE Asia
·
Recipharm builds biologics presence with acquisitions
·
Merck expands facility to increase HPV jab supply
·
Achilles Therapeutics Announces Manufacturing Expansion in the UK and US
·
High Purity New England Launches Third Facility
·
Berkshire International moves to new UK headquarters and manufacturing facility
Click here to un-subscribe from this mailing list