· Air, Water, Energy (AWE) Suppliers Can Help Halt Russian Aggression
· Continuous HVAC Filter Forecasts Needed in These Uncertain Times
· AWE Suppliers Should View the Sales Effort as a Jury Trial


<![if !supportLineBreakNewLine]>
<![endif]>
Air, Water, Energy (AWE) Suppliers Can Help Halt Russian Aggression
The most likely timeline for the fighting in Ukraine is years not months. Russia will concentrate on turning Eastern Ukraine into a pile of rubble in a manner similar to the campaigns in Syria and Chechnya.
Not only will the war be protracted but Putin is unlikely to be toppled. He will hold on to power only by continuing to paint NATO as an existential threat.
This means potential excursions into Lithuania, Poland, and other Eastern European nations. The very real risk of a nuclear holocaust will remain.
The safest approach is to neutralize Russian power by crushing the economy. This can only happen if Russian oil and gas is embargoed by Western countries.
However, the divisions in Europe have become more apparent this week. After Lithuania announced on Saturday it would stop importing Russian gas for domestic consumption, Austrian Finance Minister Magnus Brunner voiced opposition to sanctions on Russian oil and gas, telling reporters in Luxembourg that these would hurt Austria more than Russia.
Lack of unity on curbing energy imports means that options are limited to increase pressure further, but the investment bank announcement on Wednesday, could push more multinational firms to leave Russia, said Daniel Tannebaum, a former compliance officer at the Treasury's Office of Foreign Assets Control.
"One could outright start banning trade in more industries," a move that would cut Russians off from more types of Western products such as pharmaceuticals, similar to a luxury goods ban imposed in the early days of the war, said Tannebaum, who leads consulting firm Oliver Wyman's anti-financial crime practice.
The AWE suppliers can be part of a proactive effort to both provide energy alternatives and deprive Russia of AWE products it needs.
Europe can be steadily weaned from Russian Energy. The U.S. has become the largest supplier of gas to Europe in just a a few months. Extending the life of coal-fired power plants in Europe and throughout the world by a few years will make a big difference. Green and grey hydrogen can slowly make a difference in European reliance on gas.
There has to be a balance between the political action and the environmental concerns, however it can be achieved. BECCS, such as being pursued by Drax is carbon negative. This means that no tipping point exists. If all the world's coal plants switched to BECCS,15 years from now net coal plant CO2 in the atmosphere would be back to the levels today. Sixty years from now the coal plant net contribution would be back to what it was in 1990.
The AWE suppliers will be a big contributor to a successful program to halt Russian aggression. they may also have to adjust to a restricted trade relationship with China due to its support of Russia.

<![if !supportLineBreakNewLine]>
<![endif]>
<![if !vml]>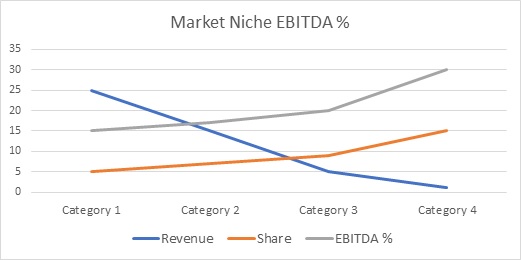 <![endif]>

Continuous HVAC Filter Forecasts Needed in These Uncertain Times
There are major changes in the HVAC filter market and even greater changes in the media which will be used in those filters. The McIlvaine Company is forecasting both the media and filter revenue.
The future market will be determined by two major influences
· International conflict
· Life quality perceptions
The most profitable market for any supplier will be shaped by the competitors product qualities and how they meet the market needs.
To make millions of specific forecasts which are most relevant a continuous analysis of the influences is necessary. This is only possible with input from the industry and the collaboration with others such as International Filtration News and INDA to establish the true costs of alternatives.
International Conflict: The media suppliers are very international. So any trade disruptions can have a big impact. Many European and U.S. media suppliers not only have plants in China dedicated to the Chinese market but also for international export. On April 4 China published a whitepaper saying that the West was persecuting Russia who is blameless not only in the Ukraine but even in the Stalinist era.
If China is sanctioned due to support of Russia there will be a major effect on the HVAC media market.
The destruction of Ukrainian residential and commercial buildings will result in a big HVAC market possibly supported by the equivalent of a Marshall Plan.
Life Quality Perceptions: The HVAC filter market has grown in step with the health advantages as perceived by the public. Due to COVID the public is now realizing the advantaged of cleaner indoor air and will be willing to spend the money to achieve it.
The U.S. is now prioritizing air filtration in buildings as a primary strategy to combat COVID and other viruses in the future. The new federal guidelines advise buildings to upgrade to at least a MERV 13 filter, Alondra Nelson, chief of the White House Office of Science and Technology Policy, said that the guidance was part of an initiative called the Clean Air in Buildings Challenge. Funds are being made available to support the program.
Ultimately it is the public's perceived needs and the industry ability to cost effectively meet them which will determine the market. Understanding the needs and abilities has been enhanced by a series of True Cost articles in IFN. As shown below attendees at FiltXPO were provided with lists of speakers and exhibitors who could address the important questions.
The Value of HVAC Filters has Risen
https://www.filtnews.com/the-value-of-hvac-filters-has-risen/
https://www.filtnews.com/is-filtration-more-effective-than-social-distancing-in-preventing-virus-spread/
https://www.filtnews.com/high-efficiency-filters-and-laminar-air-flow-systems-needed-in-the-battle-against-covid-19/
Background data can be found at bit.ly/iiow-hvac-filtration.
1. What is the advantage of testing an unloaded filter when dust will change the electrostatic effect?
2. How efficient should the pre-filter be?
3. How important is media processability in the final filter cost?
4. Can you upgrade from MERV 8 to MERV 13 without major system upgrades?
5. Should initial filter testing be conducted in a miniature HVAC recirculating system?
6. What are the negative costs (benefits) of cleaner indoor air and how do you rate them.
Mcilvaine has a life quality metric but are there other options?
New metrics for filter selection and 'true cost' determination
https://www.filtnews.com/new-metrics-for-filter-selection-and-true-cost-determination/
1. What is the merit in considering a city as a giant HVAC system?
2. What is the value of a well health seal ?
3. If new outdoor measurement devices identify high levels of toxic metals or there is poor air quality due to wildfires other phenomena, how do you modify your HVAC designs?
4. If viruses in droplets are temporarily captured in a mask or filter but then escape when the droplets evaporate is our measurement approach adequate?
Applications determine air filter market share & influence total cost of ownership
https://www.filtnews.com/applications-determine-air-filter-market-share-influence-total-cost-of-ownership/
1. Where should combination gas phase-particulate media be applied vs separate treatment?
2. Where do pleated filters have the LTCO vs panel or pocket filters?
Each of these key questions will continue to be addressed. Answers will be reflected in continuously updated forecasts.
More information on this program can be provided by Bob McIlvaine His cell is 847 226 2391 and email is rmcilvaine@mcilvainecompany.com
AWE Suppliers Should View the Sales Effort as a Jury Trial
AWE suppliers with a better product will be well served to view the sales effort as a jury trial where the customer is the jury. Success depends on the quality and presentation of the evidence.

<![if !supportLineBreakNewLine]>
<![endif]>
<![if !vml]>

<![endif]>

Trial lawyer, William Markham explains, "Evidence is used to prove and disprove facts that remain in dispute at trial, Broadly speaking, relevant evidence is evidence that directly concerns the elements of the claims in dispute, as well as evidence used to establish foundation or test the credibility of a witness. Foundation is merely shorthand for establishing certain predicate facts whose existence must be proven before the evidence in question becomes admissible."
McIlvaine has proposed and started to introduce IIoW Decision loops which connect the relevant parties to organize and communicate this evidence.
One of the most important catalysts for adoption will be for suppliers with better products to leverage media opportunities in a unique way.
Suppliers can use their advertising and promotional budgets to support efforts such as those by IFN described in the previous article. The media can address the disputed evidence and help purchasers make lower total cost of ownership (LTCO) decisions.
Predicate Facts and Decision Loops to be Pursued: McIlvaine is supporting a number of loops. Articles are appearing in magazines as part of the effort
· Valves, compressor, pumps, and NOx control for Hydrogen supplemental use in gas turbines. https://www.powermag.com/making-the-best-decisions-on-air-water-and-energy-products-relative-to-hydrogen-combustion/
· Food and Beverage pumps https://www.pumpengineer.net/webarticles/2021/12/09/most-profitable-sectors-of-the-food-industry-for-pump-manufacturers.html
· Valves for ultrapure water https://valve-world-americas.com/valve-forecasts-for-ultrapure-water-in-the-united-states/
· Decision loops have already been started for molecular sieve switching valves, choke valves, power steam valves, oil and gas gate valves, and rising stem ball valves http://home.mcilvainecompany.com/index.php/silobusters/high-performance-valves-and-iiot
· Cleanroom garments http://home.mcilvainecompany.com/index.php/other-services/free-news/news-releases/47-uncategorised/news/1709-nr2695
· A number of decision loops have been previously initiated. They include HEPA filters, dust collector systems for explosive dust, and a number of loops on IIoT and Remote O&M with analysis of guide, control, and measure options. They include subjects such as filtration and separation. They also includes loops for many different AWE applications such as oil and gas, refining semiconductor, mining, pharmaceutical, chemical, and food http://home.mcilvainecompany.com/index.php/30-general/1658-holistic-content-marketing-program
Click here to un-subscribe from this mailing list