· High and Low Valve Forecasts Needed
· Forecasts Now Available for Pleated Fabric Filter Elements
· $5.5 Billion Market for Pumps in the Food Industry
· FiltXPO True Cost Decision Guide Published in IFN
High and Low Valve Forecasts Needed
If Russia uses tactical nuclear weapons on Europe and trade between China and the U.S ceases industrial valve sales could drop by $40 billion. On the other hand there is a possibility that the democratic countries of the world unite in what could be called a Transworld Partnership (TWP). Since the valve industry is very international it would benefit even more than most.
<![if !vml]>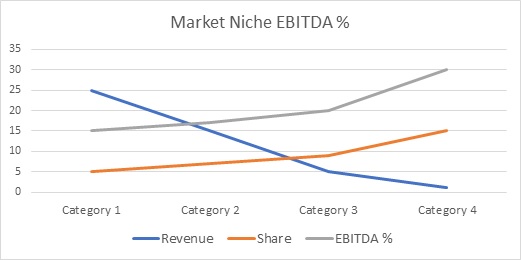 <![endif]>
The elimination of Russia as an energy source plus TWP would have the following positive effects on the valve industry.
| | |
| --- | --- |
| Factor | Impact |
| Biomass | It is a substitute fuel with higher valve requirements. |
| Hydrogen | It is a substitute fuel with a bigger potential at high oil prices. |
| CCS | Ammonia is a substitute grey fuel with CCS and lots of valves. |
| TWP | The Transworld Partnership would create a very big valve market among free nations. |
| Marshall Plan | International funding to rebuild Ukraine will require millions of valves. |
| Nuclear Safety | The Russian takeover of Chernobyl will result in new safety systems for nuclear plants and more valves. |


The flexible forecasts are being provided in Industrial Valves: World Markets. http://home.mcilvainecompany.com/index.php/markets/water-and-flow/n028-industrial-valves-world-market
Forecasts Now Available for Pleated Fabric Filter Elements
McIlvaine fabric filter forecasts are provided for systems, equipment, media, and bags. These forecasts have now been expanded to segment bags into tubular, pleated, and cartridge. Two additional categories x 12 industries x 80 countries x 10 years = 19,200 additional forecasts.
McIlvaine will continue to interface with suppliers and purchasers relative to the distinction between pleated filters and cartridges. At one point cartridges were mostly cellulose and used on low temperature light, very dry applications. These were the only pleated filters. However, in the last decade pleated filters with more rugged media and innovative designs have expanded the opportunities for use.
One newer definition is by diameter. A pleated filter element with a diameter larger than 8 " is a cartridge whereas if the diameter is smaller it is a pleated filter.
This generalized segmentation is best for planning global strategy. But Mcilvaine is also providing more extensive segmentation for specific applications. In the Insights last week we explained the decision loop on gas turbine inlet filters.
A similar loop is being created for filter elements used in cement plants. The mill, transfer points, and kiln all have different conditions. Pleated filters are better for some than others. However, new developments are expanding the role of pleated filters. Parker, Donaldson, and Gore developments are all covered in a proposed article we wrote for a cement magazine using data already appearing in the magazine. We can send the draft to you on request. Details on Fabric Filters: World Market are found at
http://home.mcilvainecompany.com/index.php/markets/air/n021-world-fabric-filter-and-element-market
$5.5 Billion Market for Pumps in the Food Industry
McIlvaine has now segmented the food applications and added hundreds of thousands of additional forecasts. The current issue of Pump Engineer carries a detailed McIlvaine segmentation.
https://www.pumpengineer.net/webarticles/2021/12/09/most-profitable-sectors-of-the-food-industry-for-pump-manufacturers.html
FiltXPO True Cost Decision Guide Published in IFN
IFN Subscribers and FiltXPO attendees will have access to a Decision Guide. It provides access to True Cost articles written by McIlvaine in previous issues. It lists important and unresolved issues. Finally it links these issues to speakers and exhibitors who can answer them. These guides are becoming part of decision loops which will be ongoing. They will include updates in IFN and also input from the industry. So if you have comments you can contact Bob McIlvaine at 847 226 2391.
The guide is in the current issue. It can be found along with all the past true cost articles at
You searched for Mcilvaine - International Filtration News (filtnews.com)
Click here to un-subscribe from this mailing list